O tal vez no. Depende de como lo cojas. El caso es que la granada es de...jabón!
Aloe y sándalo. También hay de cereza (en rosa), almendra (azul), vainilla (amarillo), menta (verde), sándalo (verde oscuro), naranja (naranja!) y lavanda (púrpura).
=========================================================
Maybe not. It all depends on how you grab it. This grenade is...soap!
Aloe and sandal. You can choose from a range : Pink(black cherry), Blue(almond honey), Yellow(vanilla), Green(spearmint), Dark Green(sandalwood), Orange(sweet orange), and Purple(lavendor).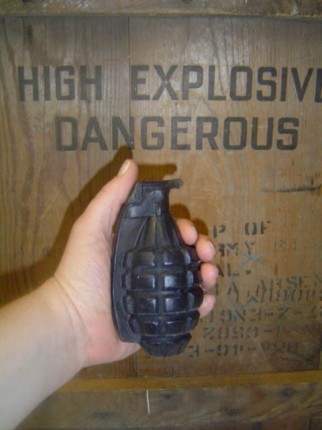 etsy.com